Doogie White - vocalist with La Paz
New album - The Dark And The Light - due for release May 27th 2013 on
Metal Mind Productions.
Granite - released February 13th 2012 on Metal Mind Productions.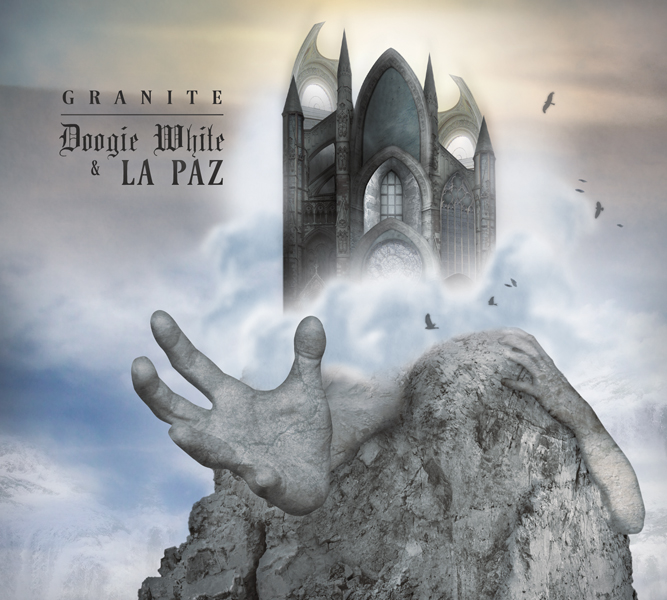 Reviews of Granite:
RockAAA Album Review-->
Rockella.pl Album Review-->
Poranny.pl Album Review-->
Rock Area Album Review-->
Music Street Journal Review-->
History:
La Paz were formed in Lanarkshire, Scotland in the early 1980's when Doogie met Chic McSherry. They'd been playing in the local music scene for a number of years and had run across each other often enough but the time hadn't been right to work together until then.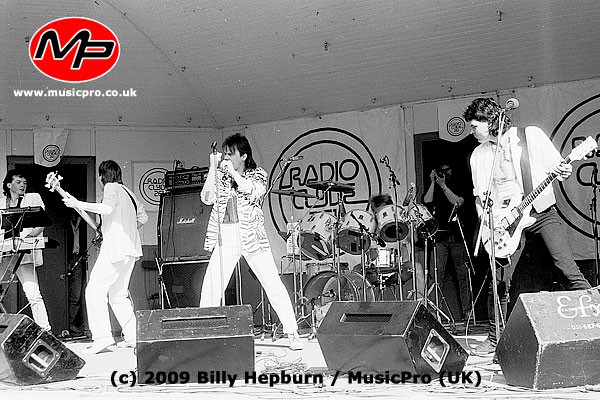 They hit it off immediately on a personal level, they liked the same music and they had the same influences and heroes (Purple, Rainbow, Journey, Gary Moore) so they started to recruit other members to try to form a band and go do some gigs. They decided to add keyboards right away as, at that time, the "classic" guitar/keys combination had declined from favour and it would immediately make them different from the other all-guitar bands that dominated the circuit at that time.
The final line-up was Doogie White (Vocals), Chic McSherry (Guitar), Alex Carmichael (Bass), Andy Mason (Keys) and Paul McManus (Drums) and they went on to considerable acclaim in Scotland and beyond. They were featured regularly in Kerrang and showcased in the world-famous Marquee Club in London. A deal was secured but then, as often happens in the music business, the deal stalled and eventually fell through.
Now they are back together and recording again with a new record deal thorugh Metal Mind Productions, Poland. They play selected gigs in the UK when time allows in Doogie's busy schedule and it is as much fun as it ever was.
Discography


Old Habits Die Hard (1985) The Amy Tapes (1987)
(Own release) (Own Release)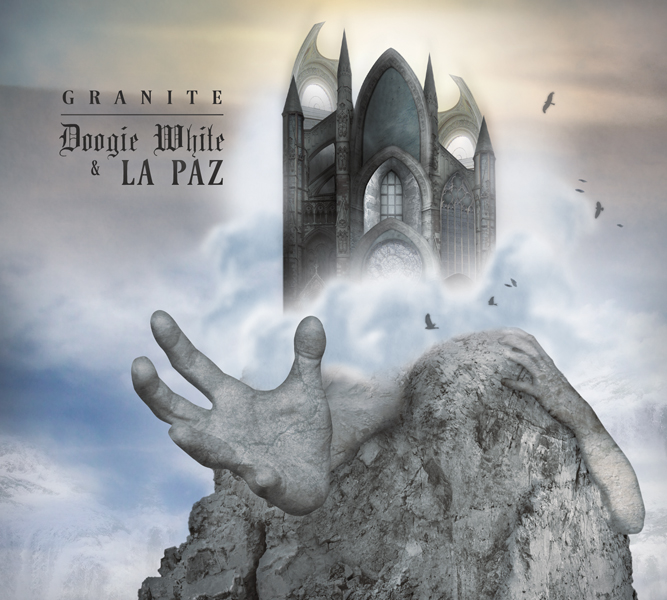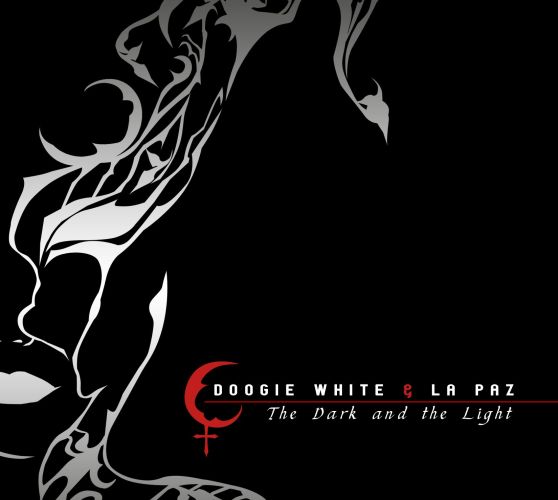 Granite (2012) The Dark And The Light (2013)
Metal Mind Productions Metal Mind Productions
Last word to Doogie:
"Playing in La Paz was certainly the most fun of any band I have ever been in. We took it very seriously though and our professionalism was never in question. What killed us, in hindsight, was image. At that time bands like Bon Jovi and Whitesnake were going all pretty-boy and then Europe came along and everyone in the music business wanted to sign androgynous blonde Swedes. It just wasn't us and we were probably stupid for trying to get that "look", but that was the only way that anyone in A&R would talk to us. Classic case of "never mind the music, feel the spandex". So we lost our deal before we got our first album released...such is life...but now we are back making the kind of music we knew we always could!
Find out more about La Paz at www.lapazrocks.com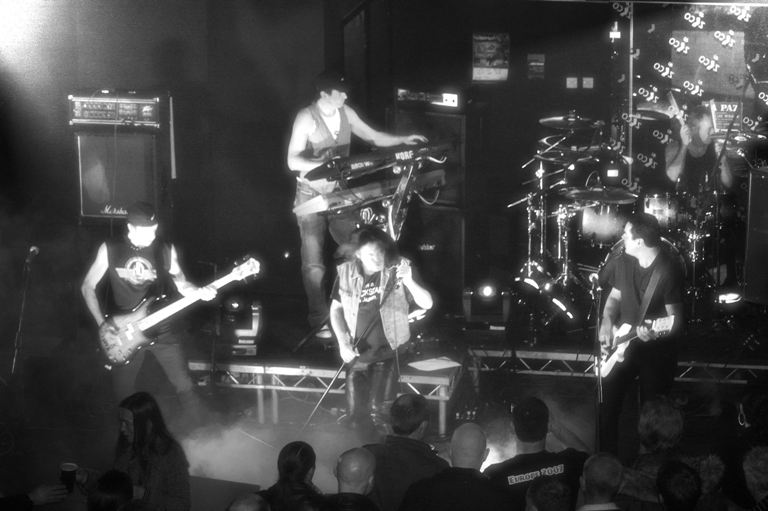 La Paz on stage in 2009