News Archive
In January 2009 Doogie performed at the 96.3 Rock Radio 1st Birthday Party in Glasgow. "Chic McSherry (guitarist La Paz) came over to my brothers house to rehearse the short set, and my brother Ian who is a great singer started singing along so we added him and did it as an "acoustic power trio". We met up with old friends from years ago. I also got up to sing with the SAHB without Alex and then without Zal. Chris Glen suggested we meet in the backstage area to rehearse Delilah....not the song you understand but the dance steps. Much hilarity was had by members of GUN, The Almighty and Thunder."


December 17th 2007
Doogie is joining up with Thunder, Gun and Ricky Warwick and Stumpy from The Almighty for the the "star-studded" line-up at Rock Radio's 1 st Birthday Party.

Doogie said " Uncle Tom Russell asked if I would be interested in being involved. Tom has been supporting Scottish rock music for many years and has always supported what I was trying to do, be it with La Paz, Midnight Blue or whatever other mayhem I was involved with. So its payback time.....mostly for the time he lent me a tenner...oh and the time he let me ramble on with Robert Plant one Friday night in 88 for 30 mins. Chic McSherry (guitarist with La Paz) and I have a 5 song acoustic set that we have been working on covering La Paz, Rainbow, Cornerstone and a New Year bonus. Sheesh, it will be like the East Kilbride Rock Club all over again only 20 years on......Seems like yesterday.

The celebratory charity gig, in aid of Nordoff-Robbins Scotland, will be held on Thursday 10 th January at The Garage in Glasgow.

Tom Russell, 96.3 Rock Jock said, "It is fantastic to see all of these British Rock bands coming together helping to support Nordoff-Robbins Scotland on our first birthday. It will be a gig to remember for all of Scotland's Rock fans, who will hear live performances of the songs that we blast out all day every day at 96.3 Rock Radio".

Tickets for the gig are available through Ticketmaster priced at £15. All net proceeds go to Nordoff-Robbins. To book visit www.ticketmaster.co.uk or call 08444 99 99 90

August 25th 2007
Made my way to Narita and caught the plane for the long journey home. Just thought how much I enjoy Japan, the people and the food. Can't wait till I go back.







Click above image to view larger version

August 24th 2007
Fukuoka today and another quick flight. I played here a few years ago with Rainbow. It was burning hot to day and we followed the same proceedure as alway. Got back to the hotel in Tokyo and had a row with the staff in the hotel restaurant. They added an extra 13 quid to my dinner bill because...." It was Friday".

August 23rd 2007
You have to admire a nation that can load a 747 in 17 mins flat and thats exactly what happens on my way to Sapporo for todays workshop. "Now boarding flight 509 to Sapporo" I don't know if it is because the Japanese do extensive yoga and katas and are lithe and nimble. But these guys get on and seated and there is none of the faffing around associated with embarkation in Yurp or the US. I had time to go to the ESP guitar company and see where they build the hand built guitars. Fascinating. The Mi staff were very kind and the students very attentive and I sang with a band made up of students and then with the teachers. Saw a guitar and just had to buy it. Headed back to Tokyo and an early night.

August 22nd 2007
A day off and I brave the subway and go exploring. Noticed that the streets have no litter bins " people put stuff in them then the bins overflow" so people take their rubbish home with them. All except the one tall western looking basketball playing sized guy who dumped his McD coke cup by a lamp post. Typical I thought. In the evening I met up with my record company guys for an instore performance by Slavior the new band formed by members of Fates warning MSG and Tribe of Gypsies. Then we all went for a Korean BBQ and drank sake. A brilliant night was had by all.

August 21st 2007
Early start to get to the venue for soundcheck. It seems that there is a mini festival going on and there are lots of people running around setting up and plugging in equipment. After a very short sound check I head back to to the hotel to prepare for tonight. Returning to the venue the band are busy getting ready with hair and makeup. I turn down the chance to be made up as I refuse to look like Widow Twanky or Pat Butcher. The festival runs ahead of time....only in Japan. So we are on early and blast our way through the set with great aplomb. the audience is full of girls staring at OMURA and waving furiously. We perform a brand new song "Night in the USA" that Young Guitar are going to have on a special DVD later this year. We do some press and take some pictures then its time for me to head back to the hotel once more.


August 20th 2007
Rehearsals with OMURA at the MI in Tokyo from 9am till 3pm. The band sound great and Young Guitar are videoing the show for a special dvd to be released later this year. Saw the new video we shot in June in the jungle when I was over last. Looks great and no doubt it will be shown on TV here in Japan and will end up on You Tube. For the video I dug out the same clothes I wore for the Ariel video...they still fitted.




Click above image to view larger version


A Chinese plane caught fire at Narita Airport.
A Turkish plane was highjacked.
Not being superstitious but dont these things come in 3's ?
Oh so I have 5 flights before Saturday. Brilliant.

Its 5;30 am on the day of the show and lobby call is 9am so I better try and grab an hour but the jetlag has kicked in AGAIN!!!
August 19th 2007
Was woken at 4 am on the 13th/14th floor with the room shaking. It lasted around 7 seconds. No one on the ground felt it but said as I was so high up that the regular siesmic activity in Tokyo would be felt in my room.

Feeling better and head off on the new Bullet Train to Nagoya for a workshop which went very well indeed.

I also got to see around the ESP guitar making workshop, where for a fee the Big Boss Mr Hagaya will hand build you a guitar to your specification.

Met up with an old mate who brought me the recently released Stranger In Us All cd in the funky new cardboard sleeve. So I'll send one to me old mate Greg Smith.

It is hot and humid so double espresso from Art Coffee sets the day up nicely.

August 18th 2007
Well here I am back in Japan for a gig with OMURA and some more workshops.

I understand that there are superstitious people in the world and if you are one thats fine. I know people who won't fly on a plane whose number adds up to 13. I know people who wont stay in hotel rooms that add up to 13.So imagine the horror when the elevator at the hotel of choice in Tokyo stopped at the floor above 12. Bloody hell I thought I know a man who would not be happy, then I noticed that it was not the 13th floor but the 14th. Now call me stupid but no matter how you deal this the floor above 12 is 13. So swallowing the bile I made my way trembling to my room. The bile and trembling was not because I was REALLY on floor 14 but because of the nasty nasty meal I had a Heathrow. £8.00 for a pile of burnt soggy ashes of something that had once been swimming happily in the sea. Disgusting.

So I have had a day off staring at the bathroom wall. Alternating this time from sleeping and barfing. Even thought I have turned the heat to freezing I am still burning up.

Hopefully I will be better for the rest of the trip but right now.........well maybe you can guess

June 27th 2007
Doogie has just returned from a week long trip to Japan hosting 3 vocal workshops in 3 cities at the Music Institute. A video was also shot for a song co-written with Japanese guitarist OMURA. Doogie contributed to two songs on the new album "Emotion in Motion" on Tricycle Records.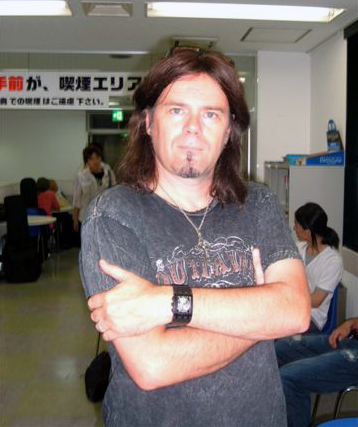 Doogie's Japanese Diary ...

18th June
"Business Class on the selected airline was very nice indeed. They were very happy and promoted their "brand new" media system extensively, only available on 8 of the fleet. 18 movies you can start, stop, pause. Fantastic... Sadly the system, after many resets failed to work. So I had a glass of something and read David Nivens second autobiography "Bring on the Empty Horses".
19th June
"I took the train from Narita Airport to Tokyo, much more comfortable than the usual transport into the heart of this amazing and vibrant city. Shinagawa Prince Hotel is huge. The lobby alone is the size of 2 football fields. I know this because during the first throws of jetlag I walked it many times. Time moves very very slowly when you are jetlagged like this. Still I have been given the day to recover.".
20th June
"MI Tokyo. The studio if full and there is not even standing room for my first workshop. The idea is that I sing some songs. 2 from the work in progress solo album. Time Machine and Lonely. Rulers of the World from the up and coming Empire album (more of that later) and Gethsemane from JCS. There is a discussion on my career past and present and then a Q and A. To round it all up a band made up of the students invite me to sing Highway Star with them. A most enjoyable day.".
21st June
"Another night alternating between sleeping, walking and clock watching. There are 20 channels of Japanese programming on the TV. CNN is boring after the first hour and BBC World with the most annoying incidental music ever has to do. Please change the music and the look of the station it is getting rather tedious now. Early rise and pickup to go to Sendai for another workshop. Follow the same format that worked in Tokyo, then jump back on the bullet train and head back for meetings with the record company Dingwall that Cornerstone recently signed with. Went to the Burrn offices and Young Guitar offices for some interviews to promote CS and Omura.".




Click above image to view larger version
22nd June
"Today is video shoot day for Distant Thunder the song I wrote with OMURA. There are 25 people running around in the jungle 1 hour outside Tokyo. It rained and rained as we continued to shoot the various scenes. Poor little Ananda the female "star" of the video had to sit around while Omura and I ran through the song many times. I was having such a blast. It was hot humid and pouring. To round off the day, some 16 hours later Ananda had to lie of the sodden ground for the final shots. Everyone fell asleep in the van on the way back through the neon streets. I rounded off the day with a pint of Japanese beer and a spendid seafood pasta dish. David Nivens book is seeing me through the long sleepless nights.".
23rd June
"One more early start and another journey on the Bullet Train. The train networks over here in the UK could learn a thing or 10 from these guys. There is more leg room and space on these trains that on a 747. They run to the minute and are clean and safe. And they look awesome. Osaka is the last stop on the workshop tour and was great fun. Again I get to sing with 2 groups of students and we do Highway Star and Rock n Roll. There were a number of guitar students there and they wanted to hear about the guitar players I have worked with. The session lasted for over 2 hours and Tim the translator from LA did a great job getting all my inflections translated into Japanese. Lastly Omura and I did some TV stuff. To round off the day another Bullet Train ride and a quiet meal alone with David Niven".
24th June 2007
"The last early rise and the jetlag is waning. Got the train which arrived and departed on time to the airport. The airline of choice was delayed by two hours...ahh back to the real world. Cattle class this time and the media system worked. Watched Friends and Frazier and fell into contented sleep. Decided to find Nivens first book "The Moons a Balloon" and Errol Flynns autobiography "My Wicked Wicked Ways" as my original copy is with an old collegue in Long Island."

May 25th 2007
VOCALS FOR ROYAL HUNT
Doogie recently contributed vocals for the next Royal Hunt album. "We had a day off during the Cornerstone rehearsals and Andre called me up and asked if I would come down to his new studio and lay down some lines for the next album. We sat down and talked for a few hours and caught up on the goings on with his band and listened to some audition tapes he had from some amazing singers and a couple of quite dodgy ones too. I sang a few lines on a couple of new songs and went on my merry way. I have no idea who the new singer is gonna be but judging by the quality of some of these guys and the songs he or she will get to sing it looks like there is still life in the beast that is Royal Hunt".
SOLO ALBUM IN THE WORKS
"I know!!!. I know that you have heard it all before but I really am writing a solo album at the moment. While I am waiting to hear when I will be going to Miami to record Yngwies next album, I got in touch with my old mate Craig Goldy from DIO to see what he was up to during the time Ronnie was on the road with Heaven and Hell. We had a few long chats and then Mr Goldy started to send me songs over. We have 3 finished and another 2 underway. I am also writing with fellow Scotsman Paul Logue from Eden's Curse. Pontus Norgren from The Poodles/The Ring is producing and a few mates I have met over the years are contributing their various and varied talents to the whole shebang. Once I have the full line up of the good and the great finalised I will let you know".

YNGWIE MALMSTEEN
"Had a very long chat with Yngwie this week and all things being equal I will be flying to Miami to record vocals for his next opus in July. I think some of the time in Miami may be spent looking round car showrooms for a new Ferrari for him but I doubt vey much if he will let me drive it after my gear crunching attempt to drive the last one"


CORNERSTONE
"We have signed a new Japanese deal with DINGWALL RECORDS in Japan". They are looking at bringing the band out for a short promotional tour sometime this year. Some new pics have been added to the Gallery from the recent Cornerstone European Tour.
JAPAN
I will be in Japan in late June to do some vocal clinics and shoot a video with Japanese guitarist OMURA for a song we wrote for OMURA's new album.

May 3rd 2007
In 1995 Ritchie Blackmore and Doogie White did several recorded interviews to promote the 'Stranger In Us All' album. Here are the musical segments from a Japanese TV interview. Enjoy!
May 3rd 2007
Whoa...that was pretty intense! A two and a half week ride through Yurp. Rocking in Germany, Belgium, Holland, Austria, Switzerland and Denmark. Would have done Luxemburg, and actually went there, but no one turned up to let us into the venue. So we waited outside and played football with some fans until Chris Heun (bass player with Razorback) kicked the ball onto the roof. By then we decided that none of us were quite young enough to climb up a drainpipe the 30 or so feet to recover the ball. The shows were all very good even, if the halls were not bursting to capacity. The crowds still got a first class show and in return sang and rawked the night away. The show in Bonn had a very odd sound during "Singing Alone" and I motioned the band to quieten down just to hear what was going on - the whole venue was singing along quite spontaniously. Now that had the hairs standing! We are looking into doing it all again later in the year. hange the set a bit, get to some of the same places and some different ones. If you were at the shows ...thanks for coming. You saw and heard how hard we RAWK - you felt the passion. If you did not make it, well, there is always next time!

Mar 20th 2007
A number of enquiries have reached us regarding where to find the new Cornerstone "Two Tales of One Tomorrow" for purchase. Using the miracle of the internet we have found the solution to the problem here. Doogie flies out to Copenhagen in 10 days to begin rehearsals for the first leg of the Cornerstone Tour '07. At present he is working on some new songs with Japanese guitar hero OMURA

Mar 7th 2007
Doogie and Steen are doing extensive radio, magazine and webzine interviews and promotion for the new Cornerstone album "Two Tales of One Tomorrow" out now on Massacre Records. Why not visit the Rainbow Fan Club - go to latest update and click on the link to read the interview with Doogie. Also you can check out the reviews at the official Cornerstone Website which appear in the forum section. Friends Of Gungi has been set up for fellow Scotsman and soundman to, well almost every rock band you can mention from Sabbath to Live and from Rainbow to Yngwie.
Jan 29th 2007
Some assorted Cornerstone pictures have been added to the Gallery and also a Cornerstone live Video of the track "Wounded Land" from the Human Stain album, shot in Copenhagen.

Jan 20th 2007
The Cornerstone tour to promote "Two Tales of One Tomorrow" is in April '07. Check out the dates in the Calender section of the website. The band, minus Doogie, are currently in rehearsals going through the new songs to see which songs will work in the live arena. Cornerstone look forward to seeing as many of you as the venues hold in April. RAWK!!!! One final site update is the long awaited launch of the photo Gallery. Have a gander!

Jan 19th 2007
Thanks to the wonders of YouTube I now have videos from my days in Midnight Blue, Ritchie Blackmore's Rainbow and Yngwie Malmsteen's Rising Force. Be sure to check them out!

Jan 18th 2007
Spent a day in Copenhagen doing photos for the new CS album. If Kate Moss is as knackered as I am after this ...She deserves her money. We had the very splendid Katja Piolka doing our photos. Amazing to watch her work. I saw some of the videos she has done for other bands ... AWESOME! Look at this http://www.piolka.com/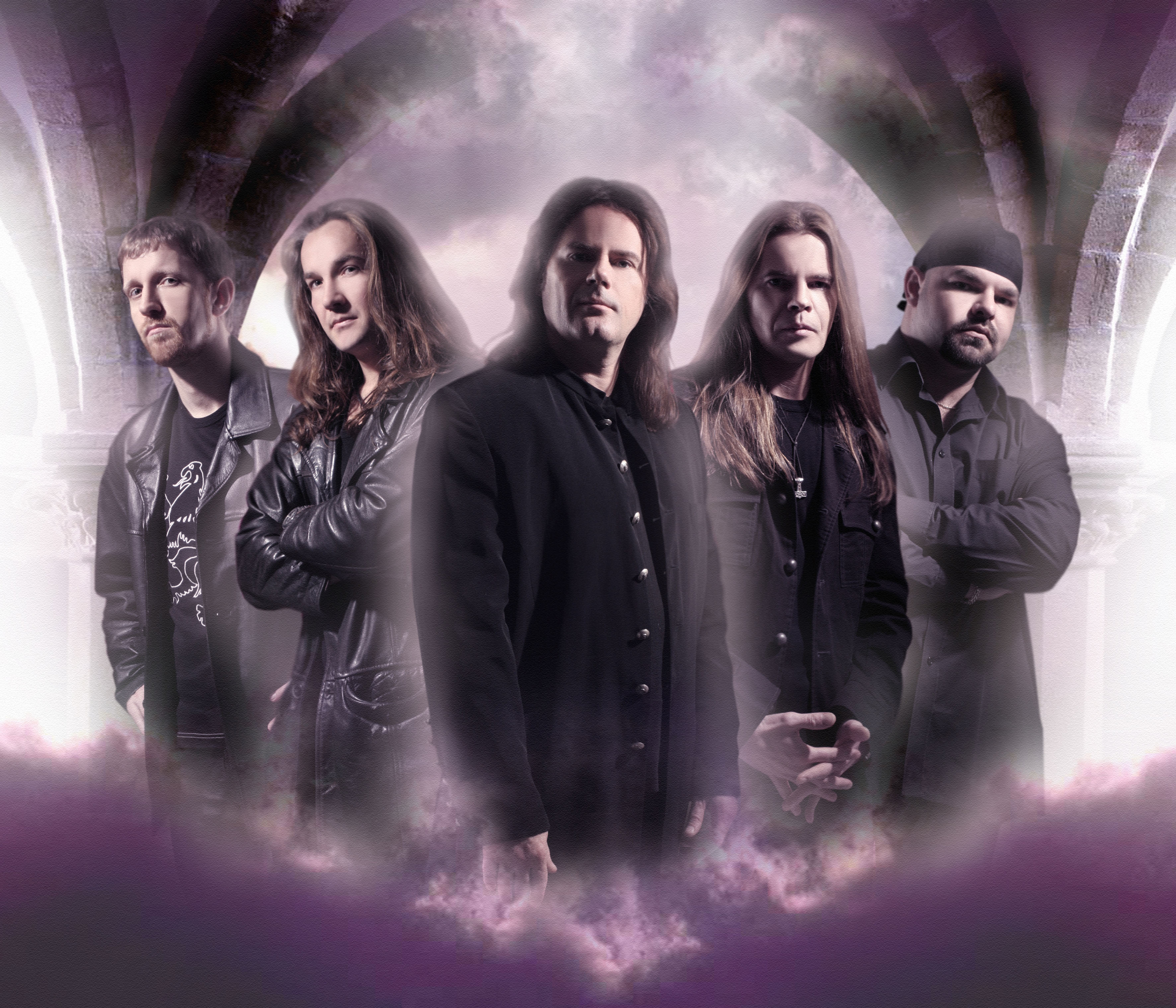 Click to view larger sized image

January 3rd 2007 (At Home)
As a welcome to the New Year here is the promised QnA with Doogie.

From Russell:
Q Hey Doogie, are you going to be touring the new CS album, and if so, what about coming to Scotland ? King Tuts would be a great night, bud.
A We are going to be touring on Two Tales of One Tomorrow and are looking at getting some UK dates. If that happens then we will come to Scotland thats for sure, King Tuts would be a good place for us.
From John:
Q Doogie, if a fan (male or female) paid their own way, could they join you and the band for a whole tour? It wont be me, I dont have that kind of cash. Just wondering. LOL
A You see, I was told I comes before E except after C...But it does not... always. Bit like the school teacher saying, as he was about to belt you into oblivion, that "this will hurt me more than it will hurt you". In answer to your question the fee for travelling with the band if you are a guy is £5000.per night. If you are a girl.........

From John:
Q Doogie, Have you ever done a duet with a female vocalist?
A In the distant past I recorded a couple of duets with Nikki B from Never the Bride. If I can dig them out I will post them on myspace. in my session days I was called on to do duets to pitch song for writers but I never got copies of these.
Q Who would you love to sing with?
A I would be happy doing BV's with Bowie or James Taylor. I'd love to work with Tony Iommi. I did a bunch of those tribute albums and sang on a few "rock opera" kinda albums over the last few years. My rule is, if I like the song, if I can bring something to the song, if the cheque is too large to resist...then I will do it.
Q Have you ever thought of doing a concept Cd. Maybe something about your homeland or its heroes?
A Not really, actually no. But then again maybe. Its not something I have ever giving thought to. I dont think I could keep a train of
thought long enough to write a concept album. What if it was a rotten concept.
From Josip:
Q What do You think of the heavy metal scene today and is there a new singer that You know he will be world class?
A I am glad that good rawking guitar bands are back. Nothing excites me more than hearing a cranked guitar.
From Peter:.
Q Is there any songs actually recorded with Rainbow that´s not released?
A No! We only finished the songs that appeared on the record. It was a very deliberate decision as we did not want the record company releasing songs later on that were deemed not good enough to make the first release. We did demo a couple of songs on 7 track and 3 more on 16 track but they are either with Ritchie or his former management.

Q Was there any writing done for a follow up to SIUA?
A I certainly worked on quite a few new ideas, some of which I passed to Ritchie at the final show we played together. A couple of the songs have made it to the Cornerstone albums but with a Steen twist rather than any structure Ritchie may have brought. It really doesnt matter however many years later that they made an album as our type of music is not following fashion nor trends. Timeless if you will.
Q To me House Of Nevermore is pure magic. Can you tell us a little about the song?
A I had the melody for a long time and it fitted perfectly over Steens' music. The lyrics tell of two different women. One a blessing the other a curse. Just listen to the song, it is all in there. It is pretty self explanatory. Maybe you take something different from it and that is what everyone should do
From Anthony:
Q I'm a hugeRainbow fan but I am having a real hard time finding "Stranger in us all". It seems where I live they have no damn clue who Doogie White is!!
A You can always find SIUA on ebay in the discount rack. With regards to the second point you make..Damn it man MOVE!!!
Q We all know that Yngwie Malmsteen writes all music and lyrics for his albums, and the musicians are the "actors in his play", to quote him. What's your part in the writing of last Cornerstone album "Two Tales Of One Tomorrow"?
A The title track is a perfect example of how Steen and I collaborate. I had the riff and melody for the verse which I recorded and sent to Steen. He reworked it arranged it and sent it back with the bridge and chorus music. Then I rewrote a couple of parts and that was that. With other songs, Steen will send a complete arrangement and I will do the melody and lyrics. Other times he will have a rough idea for a melody and include it in the arrangement. Rune has a song on the new album called Prey which is a very cool song with a great riff and memorable hooks
From Si
Q How do you maintain a 'Voice of Rock' such as yours?
A Years of abuse. It is a big old muscle that has to be treated with respect. On an Yngwie show I can drink 2/3 litres of water. I never drink alcohol before or during a show anymore as it drys the cords out. Smoking is not good for the same reason. So if you are doing 9 shows back to back + 3 to 4 hour soundchecks as we do with Yngwie, you need to take care.

Dec 22nd 2006 (At Home)
Here is a wee link to some sample MP3's for you to listen to from the new Cornerstone album "Two Tales of One Tomorrow" Over the coming weeks before the release more samples will be available. Only 2 hours in the company of the exquisite Cate Blanchett, drinking mineral water and chatting, could top this. Okay so you will just have to listen to the tracks... http://www.cornerstonemusic.dk/site/modules.php?name=mp3

I on the other hand............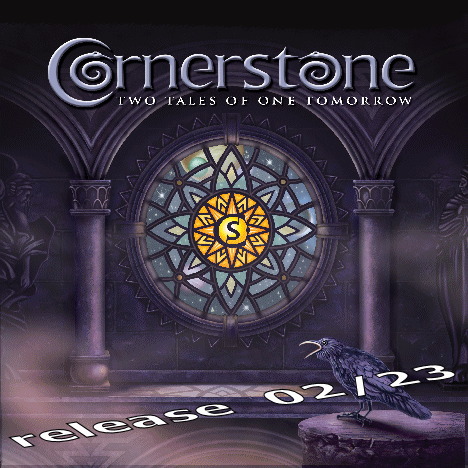 Dec 19th 2006 (At Home)
If you have been following my latest exploits, you will know just how much of a fan of flying I have become. So imagine my delight when I was informed that on the way to Helsinki, from London, for the final Yngwie shows of the UTF tour that I was to have a stop over in Amsterdamn.(sic) Not only that, but I was to have the chance to do it all again on the way back.


When I got the phone call from the TM ( Tour Manager) that soundcheck was at 7 o'clock I must say I was shocked, as the soundchecks are usually at 2 or 3 o'clock. Ahhh!!!!It was 7 o'clock. In the morning. When it is still dark. But, just so things would have the same rhythm, seem normal, we would also have one at 3 o'clock. In the afternoon. When it is still dark. So that's alright then.
The first show in Helsinki was at the "House of Culture" which has particular memories for me, as it was the venue where I did my first show with Rainbow in 95. Tonight's show was loud and the crowd hung on every note the maestro played.


Next up was a 700km drive overnight to Oulo. It is very near the North Pole and it was very dark all the time. There was very little snow and we all agreed that global warming was a bad thing. So we switched on the mountain of Marshalls, cranked up the lights and exploded the smoke machines. The show was my favourite of the 3 we did. The crowd were very receptive to the band and sang along, cheered and headbanged. A show to remember.... An over zealous security person decided I was an unsavoury person to be hanging around backstage and tried to have me removed. He spoke no English and I, in return, pretended not to speak any Finnish. Only the lovely girls from Vixen saved me from certain eviction from the venue. (Note to self. Always wear yer laminate.)
The last show of the tour went without any security hitches and we were all sad, that for now at least, we would not be rawkin. Of course my heavy heart/spirit was lifted with the knowledge that I would once again be flying home via Holland.


Merry RAWKIN Christmas to you all. Have a peaceful and joyous 2007.


Nov 28th 2006
Doogie has agreed to do a QnA to be uploaded in January 07. If you have anything you want to ask Doogie please use the contact address in the menu.


Nov 21st 2006 (At Home)
Got in at 6am having been airborne for what seems like a week. We all said our farewells at Hong Kong airport (Yngwie dropped 2 GAY mags in my shopping basket at the airport, much to the amusement of the other guys) and looked forward to meeting up again in early Dec in Finland for the final 3 shows of the year and also the final shows of the UTF World Tour which began back in 05. We had Joakim Svalberg on keyboards then. Seems a lifetime ago. All in all it has been a brilliant tour from the festivals in Europe through the 2 USA tours to tearing it up in the Far East and Down Under. Roll on '07
Nov 20th 2006 Perth/Sydney/Hong Kong
So another tour comes to an end and the long journey home begins. After the show last night it was straight back to the hotel to shower and pack as we were heading straight to the airport for the first flight out.

Nov 19th 2006 Perth
Another long sound check. About 4 hours this time. We blasted through,Sail Away, Burn, Place In Line, Fools, Highway Star, Stargazer, 16C Greensleeves, Gettin Tighter, Billie Jean, Aint Talking Bout Love and instrumentals of Kiss songs coz I don't know any Kiss songs, to name a few. We could actually sell tickets to the sound checks. But then again we would need to sound check before the soun...........you get the idea.The gig its self was good and very loud. The venues on this whole tour have been brilliant and we have put on shows full of energy and aggression. The audiences have been passionate for the music. Brisbane and Perth were like guitar clinics with everybody watching Yngwie and every move he made. All eyes were on him all night at both shows.
Nov 18th 2006 Perth
We had another flight today across Ozland for half a day off. Patrick and I decided at the start of the tour that we would, if we could, catch the new James Bond movie. Being a Bond fan I was gutted to have missed the premiere that my wife and I were invited to in London. She took my father in law in the end. I raced around Perth to find a cinema and secure us tickets only to find out Casino Royale was not opening down under till Dec 12th. Deflated I bought tickets to Borat to cheer us up. Bumped into Eric Singer (who recognised Patrick) in the cinema after the movie.
OZLAND (Somewhere,sometime)

Brisbane
Met up with Tony after the great show in Brisbane. Left my mobile at the hotel and was in a state of panic. If someone uses it I'll be bankrupt with stupid call charges. Still it does mean I get peace from Mr J.G.
Sydney

The Sydney gig was as good as it gets. A sold out venue with an awesome sounding PA and a plentiful light selection. None it must be said white!Managed to track down the mobile and have it couriered to a future show.
Melbourne

Got up early to catch the plane and sit around in the airport, but there really is no other way to get around this vast country. So far I have seen airports and hotel rooms. We are spending a lot of time at sound check just tweaking everything so that these last shows of UTF are the best they can be.
Adelaide

Its raining and very cold. The venue is large and almost sold out. If it goes anything like the others we are in for a good night.I'll do a fuller report later but I am shot and it appears the others are also as we meet each other walking around in the hotel lobbys and corridors. In fact I've just been told we might not be in Adelaide at all.Nurse bring me my medication....NURSE!!!!

Nov (sometime could be 12/13 who's counting) 2006

Just flown from Taiwan to Hong Kong and then on to Oz Land.Great to be back in a country where they drive on the proper side of the road. Sherinian and I disagree on this point as he quite rightly tells me that Henry Ford invented the car therefore WE ( British) drive on the wrong side. Still it was sweet when he asked to hold my hand to cross the road. I once played in a band with a drummer who could not judge distance and we used to run across the road and leave him. He finally picked up the courage to cross with us, panicked and got squashed by a Morris Marina. We laughed and he left the band.
Hope to meet up with Tony Gibson, who I used to play football with. I am no good but he was and used to shout "jockey jockey" as I chased the ball round London's frozen soccer fields on cold November mornings. Brisbane is no where like Regents Park at this time of year.

Nov 11th 2006

Been told soundcheck is noon........Went to the venue and no one was there just YJM's Marshalls. Decided to walk back to the hotel. Woke up with the promoter phoning, wondering where I am....mmmmm. It is 3:15pm and I am late for soundcheck.
The gig was good and early which was interesting

Nov 10th 2006

Travel for 14 hours.
Taipei
Arrrived at 1.30 am after being on the road for 14 hours. I am dog tired. Cant wait to get my head down. How very Rawk n Roll!!! Do you want Coco with that? The hotel is next to 101 which is currently the highest building in the world. I must go to the top before we leave.
They must have given me Yngwie's suite, I am sure it is a mistake and I don't want to start unpacking only to find that I gotta move..... But no...This is indeed is my room. I am too knacked to enjoy it. And I am too tired to respond to the abusive text messages I am getting from Mr JG. Just to read this abuse costs me £1.50 a pop and he is on a rant. I can't let it lie so I have probably spent my lunch money for tomorrow on giving and receiving abuse.

Nov 7/8 2006

Singapore is a beautiful city and a few of us went for a meal last night. Why!? when you are over seas in counties that have awesome food would you choose....Burger King. Looking forward to sheep's head dipped in virgin blood tonight......opps sorry forgot we are going to the Hard Rock. Played tennis with Yngwie and Mick. Don't ask.


Well my metal terrors till next time!

Nov 6th 2006

Long sound check again. I had a blast at the gig. Really enjoyed myself. Playing around with the melodies and generally tearing it up. Considering how jet lagged we are we put on a hell of a show. Replaced the mic stand a previous crew lost from a tour a while back. I am taking full responsibility for this priceless piece of kit.

Nov 5th 2006

Very nice hotel...but nothing around. Get a cab into town and grab some food. Comfort food. Way to tired to go wandering so retire to my room.

Nov 4th 2006

I've been up for hours, had a banana split. Had another shower.
The venue for tonights gig is a basketball hall, sold out basketball hall. We sound check for 7 hours. 7 hours.....!! It is hot and sweaty and people are just falling asleep at different times and in strange places. The gig goes well and its back to the hotel. 5am I am wide awake again to catch the flight to Hong Kong.

Nov 3rd 2006

Why do people insist on bringing weeks or months old babies on planes? Don't they understand that we are not all as ecstatic are they are at the gurgling screaming monster ? "But his grandma just HAS to see him". I am sure granny will be as pissed off as I am! I always thought it would be good to group all these selfish cooing morons into one section. It seems that the chosen airline has done just that. I am surrounded by screaming devils. I count 7 and that is just in my immediate area. I have 3 behind, one whose mother thinks nothing of allowing said beast to kick the back of my chair throughout the flight. The husband and wife to my right have a creature that can be no older than 3 months and to stop the child screaming mommy dearest takes out a rattle and proceeds to shake it for 5 mins every half hour. I put in my earplugs, put on my eye mask and fart very loudly in disgust. 18 hours of airline food has not helped my digestion. I breathe in and sigh deeply. The kicking continues!
The Hotel in Bangkok is amazing. It is also miles from anywhere interesting. I decide to join the band for dinner which was splendid. Thai food, you just cant beat it.


Nov 2nd 2006

Long flight to Hong Kong was relatively painless, had a bulkhead seat. The chosen airline booked me an aisle seat on every flight I have right through and back to London. International rock bass player Neil Murray ran me to the airport. It is a wee agreement we have and works well.

Halloween 2006

Right it should be hot down under so is it the leather rawk troosers or the light weight ...........You see the choices I have to make before I travel. And traveling I am..............Hong Kong is the hub for Yngwie's tour and we arrive and depart from there every other day till we hit OZ land. So I must remember to take lots of asprin to thin the blood so I don't clot. Oh the glamour!!
I will do my best to give you daily reports and pictures from our adventures down under and beyond. It will be good to sing the songs with a band after singing them alone in my kitchen over the last week. The boys have been rehearsing in the sweltering heat of Miami and me here by the Thames.


October 20th 2006

So finally after several months off line the official Doogie White website is back on line. Thanks must go to Paul at
Stuart The Starfish.Com
for constructing the new site.

Doogie is rehearsing at home for the up and coming Yngwie Malmsteen Tour of Asia and Australia. Then the Band are off to Finland and Serbia before returning home for Christmas.
The new Cornerstone album Two Tales of One Tomorrow is completed and the band have resigned with Massacre Records in Germany. They are expected to announce a Japanese deal very shortly along with other deals around the world. The proposed release date is February 2007.
Doogie says "The album has taken much longer to finish than we expected. I redid some vocals, we added some strings and big but subtle BV's. We had a lot of songs to choose from and mix but I am glad to say that the album is sounding fresh and lively and altogether rather grand. We are hoping to have a good publicity campaign over the next while so we can maximise the albums potential which in turn means that we can tour in 2007."